Controller options:
Examples of shapes and sizes of standard controllers
Nintendo Switch Hori Fighting Stick Mini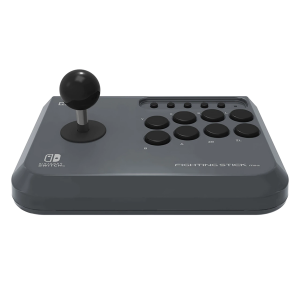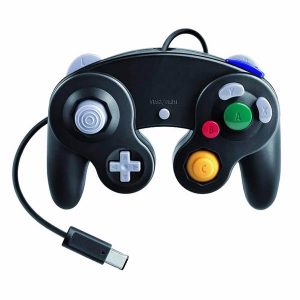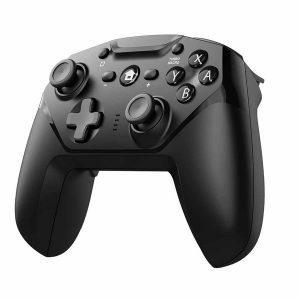 Controller options for driving games:
Numbskull Nintendo Joy Con Steering Wheel (currently in the process of being tested) – reportedly works with Mario Kart 8
Games with different levels of visual cues embedded into the game:
Mario and Sonic at the Olympic Games Tokyo – video.   (start at 13mins:29sec to see the cues for the 10m Platform Diving)
Games with the ability to pause game play when killed and to restart in the exact same spot:
Super Mario Maker 2 – Course Maker mode when making your own courses, shifting between make and play.
Games tested which allow access to the Hori Fighting Stick Mini: 
Physical boundaries within games are in some cases designed to allow off road driving. Some newer games force kids driving to stay on the road. Choosing which character to play or interact with is managed by the design of the game in the EXACT SAME WAY. The boundaries will hold regardless of who tries to breech them. The movement of EACH INDIVIDUAL IS TRACKED and the risks are assessed. Entry will be PREVENTED by those designing the game regardless of which character is chosen should boundaries of appropriate behaviour or natural normal role based behaviour be breeched. This has been reinforced visually online through the companies website and through presence of ghosted avatars present within immediate close proximity. These characters may acknowledge each other daily or multiple times throughout the day and have immediate access the instant something is determined to be breeched. Kids often think that they can spontaneously decide to veer of the normal roads and head straight for damage. This is being prevented without their ability to play their own personal normal game.